October 13, 2022, 10:45 am - 1:00 pm
Add to iCal | Add to Google Calendar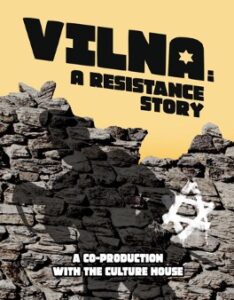 Join Beth Shalom Sisterhood for an educational program in Goldsmith Hall and lunch in the Sukkah.
We welcome Shelly Cline from The Midwest Center for Holocaust Education to discuss The Vilna Ghetto Resistance.
We also welcome Allison and Ken Cloud who have written a musical, "Vilna: A Resistance Story" which will be performed at the White Theater at the J from April 22-30, 2023.

We will continue with Hazzan Ben Yehudah in the Sukkah and lunch.
Cost is $13. Please RSVP below by October 6th.